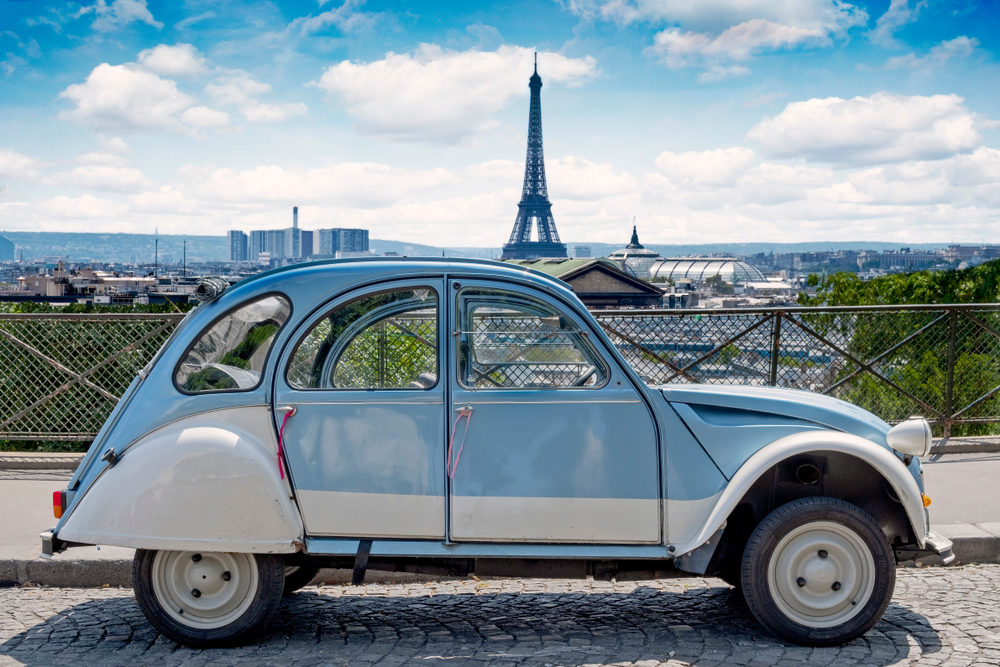 Are your feet suffering from all the kilometres discovering the capital of the last few days? Aloha offers unique means of transport that will give you another take on your visit to Paris.
A ride in a Citroën 2CV
Are you nostalgic of the 50s and its mythical cars? The companies "4 roues sous un parapluie" (4 wheels under an umbrella" and "Paris authentic" help you live a unique and unforgettable experience aboard a 2 CV. At the wheel, a beret and marinière (French striped sweater) wearing driver will allow you to discover Paris in the most authentic way possible.
Following the flow of the waves of the Seine
Do you prefer to discover Paris without going underground taking the metro? The Batobus is for you! With a day pass, this fluvial means of transport allows you to visit the capital by going up and down to the station of your choice among the 9 which serve the biggest Parisian tourist sites.
Be blown away in the air
Change perspective and fly up to 150 m altitude in the Balloon de Paris to rediscover the capital with a bird's eye view! At the André Citroën Park, the balloon also indicates the quality of the air that you can see for yourself with its changes in colours. On July 1st, 2019 the Ballon GENERALLI celebrated its 20th anniversary and already has more than 80,000 ascents and one million passengers.
Jump to the next level with the Segway
If you're more attracted to innovation and adventure, you can get started on the Segway and sail through the capital with this new and innovative mode of transportation. A Segway ride allows you to stroll around together while everyone is in control of their own electric single-seater. A great way to have fun while discovering Paris!
A restaurant on wheels
Do you want to discover or rediscover the capital from another angle? The bustronome makes that happen, whatever the season. Its entirely glass panoramic roof won't let you to miss anything! During this one and a half hour tour, you will enjoy an exceptional view of the greatest monuments of Paris while savouring the best of French gastronomy.
At Aloha, our agents help you enjoy a unique stay. Go ahead, contact them!