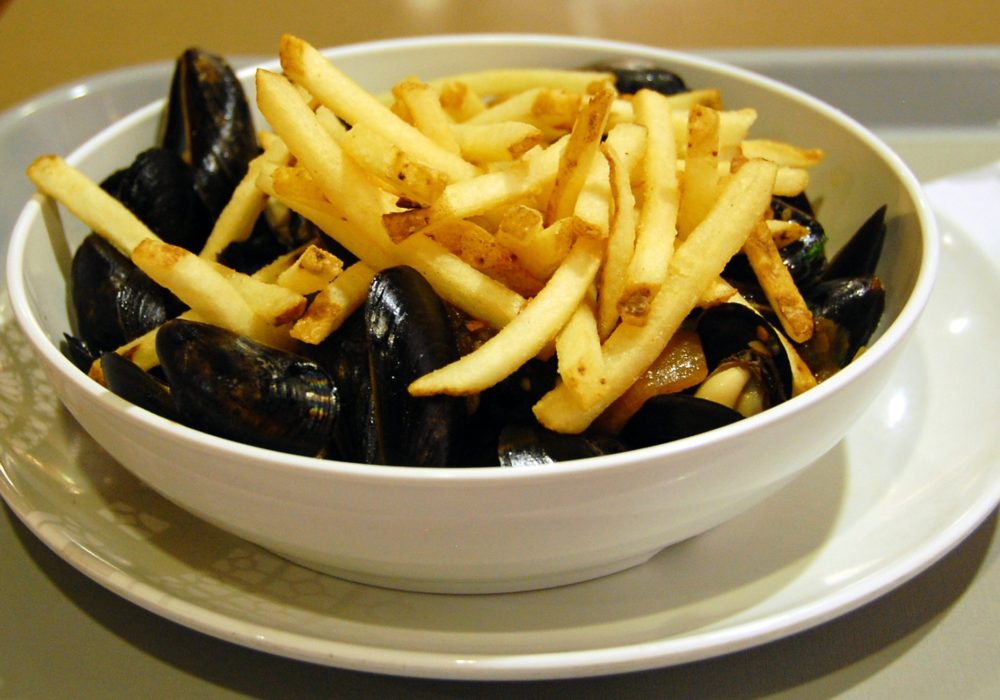 You have a little bit hungry or you want to taste a dish for free without spending a penny? Eating for free in Paris is possible! Here is a list of good places to eat for free.
Free appetizers in Paris are possible!
Bars and restaurants in Paris offer during all the yea a free appetizer before the main course:
– L'Olive in the 18th arrondissement offers a free plate of chips for the order of a pint of beer during the Happy Hour.
– Au Penty in the 12th arrondissement, an appetizer is served for a drink or a cocktail ordered.
– At the Culture Rapide in the 20th neighborhood a buffet of appetizer is served every Friday evening.
– In Lockwood in the 2nd neighboorhood, free appetizers are served from 6pm.
A complete free meal in Paris is possible!
– At the Trois Frères restaurant in the 18th neighborhood, you can enjoy a free couscous-merguez on Thursdays from 9pm.
– At the Tribal Café in the 10th neighborhood, you can enjoy a mussel-fries every Wednesday and Thursday evening from 9pm or a couscous every Friday and Saturday from 9pm.
– A balanced meal will be served at the Association l'Un est l'Autre every Saturday and Sunday as well as on Thursday evening at La Villette in the 19th neighborhood.
– Le Bouillon Belge in the 20th neighborhood offers a free mussels meal on Wednesdays from 5pm.
– At the Grenier in the 11th neighborhood, a couscous is also offered on Friday and Saturday evenings.
To benefit from more good plans and addresses, go to parisinfos.com.
Eating in Paris is possible!
© LWYang