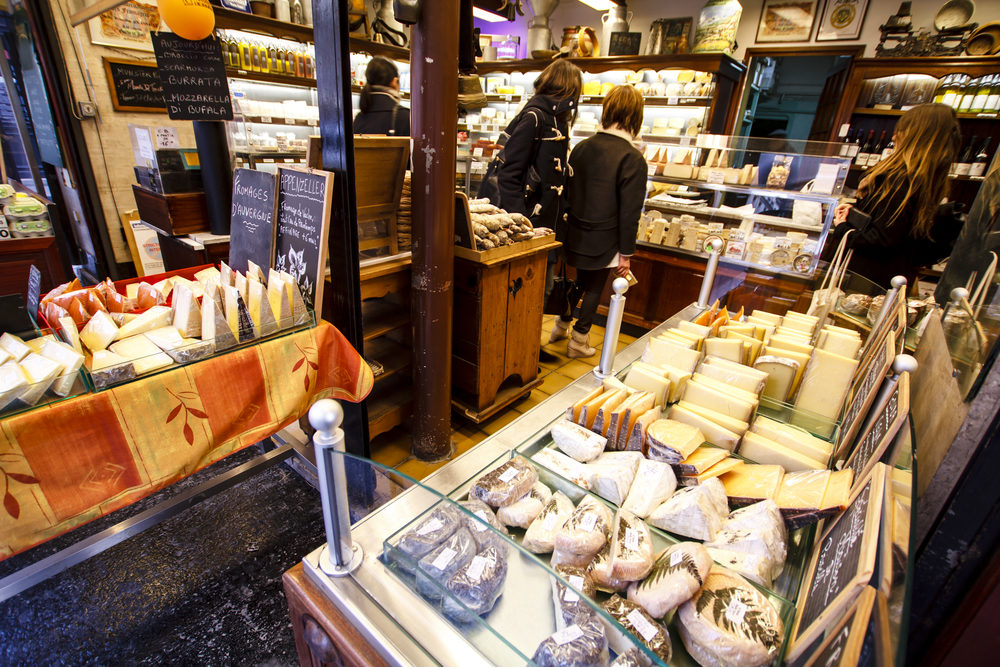 Parisian gastronomy is present in all the good Parisian restaurants and brasseries. You will taste various cheeses, dishes, pastries and other entries.
Here is a panorama of the various foods that make up French gastronomy and Parisian know-how.
Cheeses from Parisian gastronomy
There are a hundred Parisian cheeses including Brie which was created in an agricultural region of the east of Paris. You will also find Coulommiers, the chevru, the pavement of Doue and the Fontainebleau used for the cake of the same name.
Fruits and vegetables in Parisian gastronomy
There is a wide variety of Parisian fruits and vegetables. The mushroom of Paris is a symbolic vegetable of Paris. At the end of the 19th century, more than 300 producers cultivated the mushroom of Paris on a total of 1000 tons annual in 1875. It is produced in the suburbs and in Paris until 1895. It seems that the real mushroom of Paris is grown in the cellars on layers of limestone …
The cherry of Montmorency is also symbolic of Parisian gastronomy.
Meats and dishes in Parisian gastronomy
Poultry is also part of Parisian cuisine, a specialty formerly served at the Court of Louis XIV. We will also highlight the pig belonging to the traditional ham of Paris. As for charcuterie, we will find the sausage of Paris with garlic and spices. Meats are used in traditional dishes such as beef stew, roast rib and black pudding from Paris.
Breads and pastries in the Parisian gastronomy
Among the Parisian breads, you will find the famous baguette as well as Briare bread and Vexin bread and the croissant.
Among the pastries, you will find the Bourdaloue pie, the saint-honore, the opera, the brioche of Nanterre, the millefeuille, the financier made for the majority with dough with cabbage. These pastries for the most part were designed by a great Parisian chef Marie-Antoine Carême precursor of pastry and confectionery …
Traditional Parisian dishes
The traditional Parisian dishes that can be mentioned are the onion soup, the eel matelote, the croque-monsieur …
When you are visiting Paris and for information on Parisian restaurants, check out the staff at our Aloha hostel.