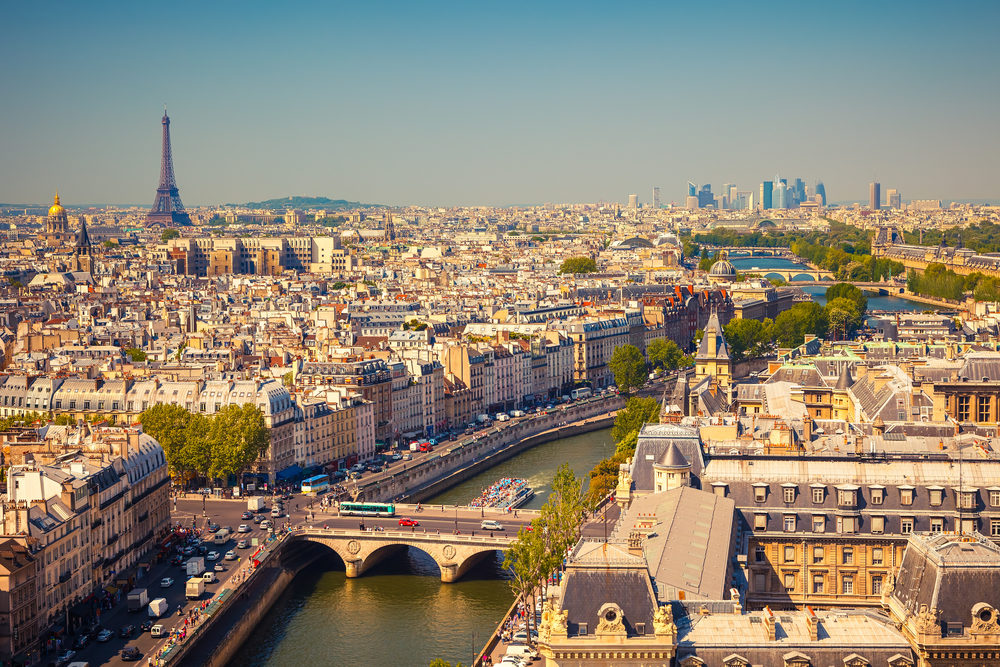 Bon Marché is a department store, surrounded by rue de Sèvres, rue de Babylone, rue du Bac and rue Velpeau in the 7th arrondissement of Paris.
Haberdashery at Bon Marché
In 1838, the Videau brothers opened their haberdashery on the corner of rue de Sèvres and rue du Bac, where they sold fabrics, sewing accessories, umbrellas and bedding.
In 1852, the brothers team up with their employee Aristide Boucicaut and his wife: the small haberdash-ery became Au Bon Marché, the first large department store in the world. For the first time women could touch the products, and even try them on. Prices were indicated on a label, margins were low in order to sell in very large quantities, "satisfied or your money back" and seasonal fashion take shape… At the same time, the glass palace designed by Louis Boileau, with metallic structures by Gustave Eiffel, was reg-ularly extended.
Initiated by Marguerite Boucicaut, Hôtel Lutétia, which was inaugurated in 1910, several years after the couple's passing, is perhaps the most explicit proof of the couple's ambition and avant-gardism, who wanted their foreign customers to be accommodated close to their establishment and in the most luxuri-ous atmosphere.
Disrupting traditional trade, the Boucicaut couple sparked women's desires and triggered the desire to buy.
The start of a new social class: employees
In 1877, Bon Marché already had 1788 members of staff. Management was characterized as being father-ly and benevolent. Employees had multiple benefits such as a free refectory, a contingency fund, a pen-sion fund and one day paid leave per week, even though the first laws on the establishment of weekly rest only date back to 1906. A true social revolution was under way!
The Printemps opened in 1874, followed by Galeries Lafayette twenty years later, then Macy's in New York in 1896, the Samaritaine in 1900 and in 1909 Selfridges in London.
In 1984, the Bernard Arnault LVMH group bought the store. Au Bon Marché became Le Bon Marché, ded-icated to luxury, its main target being foreign customers…
Just a few metro stops from Aloha, visit Le Bon Marché, which Emile Zola described so well in his novel Au bonheur des dames, and become a true Parisian!