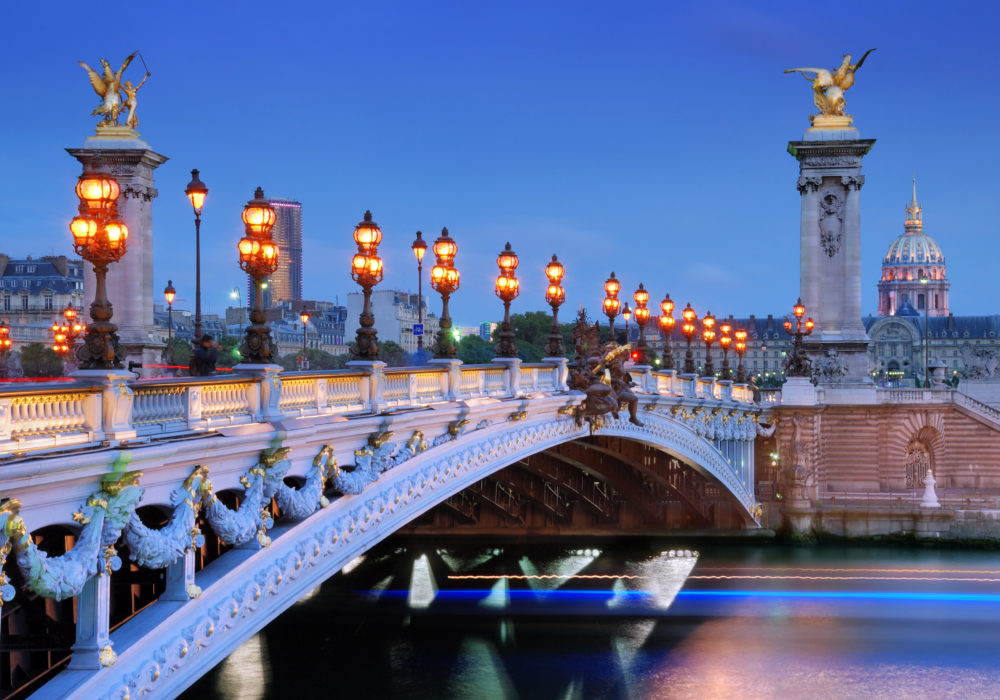 Autumn is here and temperatures are falling. So what better than to enjoy Paris… in the warmth? Aloha offers you its top 5 nights out in Paris that make it worth your while to leave your home!
A restaurant in the dark
Dans le noir (In the dark) offers you unusual sensory and human experiences. This chain of restaurants offers you dinner in total darkness. Blind people will help you to your table and serve you the various dishes on the menu. So, without knowing who you're sitting next to and what's on your plate, all your senses will be enhanced. Taste, smell, hearing and touch will be your only allies. Diners reach a whole other dimension, more user-friendly, since visual judgment is no longer possible, getting rid of a lot of a priori for a short time. Communication becomes easier and authentic.
The ice cube bar of Galeries Lafayette
Heading to the roof of Galeries Lafayette Haussmann on the 7th floor to discover the ephemeral bar, the Ice Cube Bar.
The Ice Cube Bar. In the open air, but in the warmth under a transparent dome, you can enjoy hot drinks, cocktails or mountain specialties. You'll be able to enjoy an exceptional view of the capital from under this glass igloo.
The jardins du marais chocolate bar
Want to combine beauty and magic? Take a peak behind the facade of the hotel Les Jardins du Marais, where a 1,500 m² open terrace is hidden! You can enjoy this little haven of peace in winter too, thanks to the heat lamps and fur throws. This winter chalet, called the "Chocolate bar", offers hot drinks and delicacies designed in partnership with the Hugo & Victor house. Something to warm the body, and heart…
The café de l'homme terrace
The Café de l'Homme is one of the favourite spots of Parisians during the summer. Within the famous Palais Chaillot in Paris, facing the Eiffel Tower, the Café de l'Homme terrace offers a breath-taking view of the Eiffel Tower. The vast glass roof turns the terrace into a true winter garden.
Escape Games
In recent years, the escape game craze has won the capital to the point that there are over one hundred and fifty in Paris today. With friends, colleagues, as a couple or a family, escape games require logic, reflection and imagination along with team spirit, communication and cohesion. Treat yourself to Dr. Kang's Apartment, 36 rue du Faubourg-Saint-Martin in the 10th arrondissement for example. The mission of this escape game? Save mankind by finding the product that can eradicate any form of life developed by Dr. Kang.
At Aloha, our agents help you enjoy a unique stay. Go ahead, contact them!