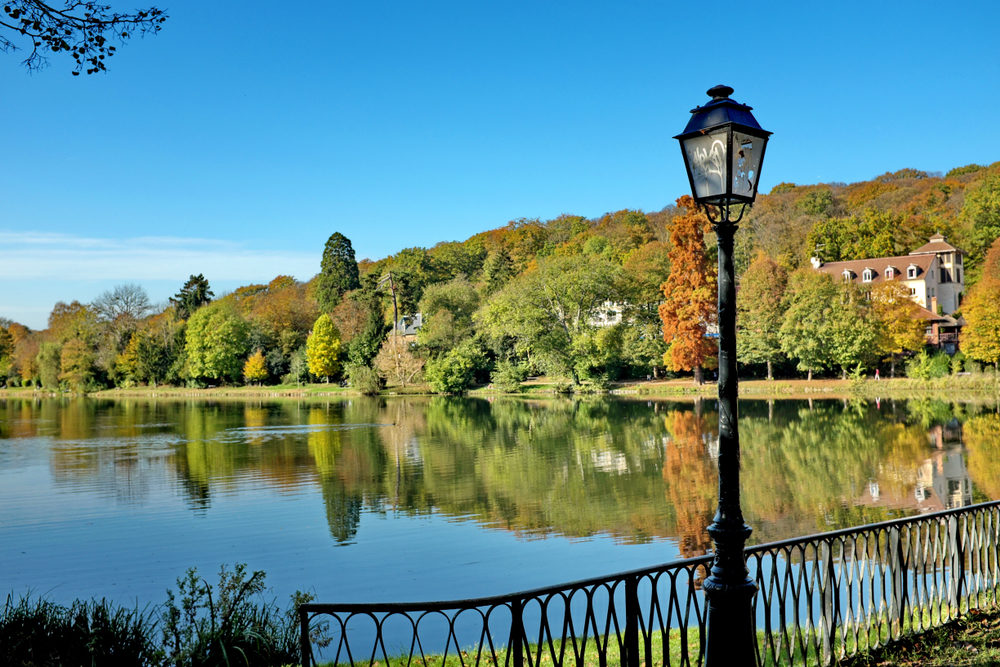 Developed in the 17th century as part of the construction of pools and water games in the park of Saint Cloud "National Domain of Saint Cloud", the ponds of Avray were intended to supply water to the hydraulic circuits of the park.
A green environment suitable for recharging
In the heart of the forest of Fausses-Reposes, this major project was part of one of the largest groups of parkland open to the public in the Parisian suburbs. It extends from the national domain of Saint-Cloud to the north, the haras de Jardy to the west and the forest of Meudon to the south.
All year round, these ponds offer an intimate setting for stollers. They're surrounded by magnificent trees that reflect in the waters of the ponds: among them, poplars, weeping willows, bald cypresses, chestnut trees…
The ponds of Avray are also commonly known as the Ponds of Corot as they have been represented various times by famous French impressionist engraver and painter Jean-Baptiste Camille Corot.
Famous people around the ponds of Avray
If you start your walk from the station of Sèvres-Ville d'Avray, you'll soon come across the House of Jardies which was the property of French novelist Honoré de Balzac and French Republican politician Leon Gambetta. The maison des Jardies has maintained its original decor with various objects that belonged to both men. After extensive renovations, this historic house has become a museum run by the National Monuments Center and is open to the public every other weekend.
At the end of Avenue de Balzac is the Fontaine du Roy, once famous for having the best water in the vicinity of Paris, so much so that Louis XVI kept the spring for his own use.
A little further on, Saint-Nicolas-Saint-Marc church houses splendid paintings by Jean-Baptiste Camille Corot. Walking towards the ponds, you'll arrive in front of his house where the painter spent the months of spring and summer painting ponds and surrounding woods. In 1817, his father acquired the villa which he turned into a summer residence allowing the artist to regularly spend time there.
Only an hour from Aloha, discover the enchanting setting of the ponds of Avray!