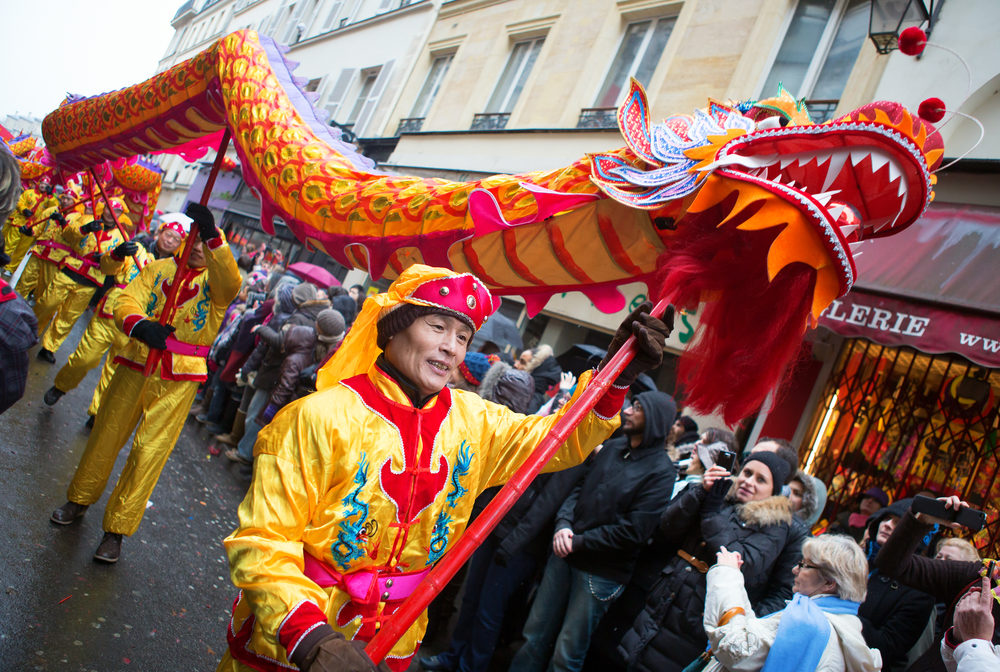 China will be in the spotlight on February 5th 2019, date of the Chinese New Year. Festivities will be held in Paris to celebrate the event. A good opportunity to discover Asian traditions and take part in the organized festivities with family.
What is the Chinese New Year?
The official date of the transition to the New Year for the Chinese is February 5th 2019. This event, also known as "Spring Festival", is the most important festival of the year for the Asian community. Faithful to Chinese tradition, during the New Year, the sign of the earth dog will give way to the earth pig, the last animal of the Chinese zodiacal cycle. Festivities usually last two weeks.
Chinese New Year parades in Paris in the 13th arrondissement
Asian communities have planned to celebrate this turn of the New Year with parades in the French capital. The 13th arrondissement, which has the largest Chinese community in Paris, will organize a festive and colourful parade bringing together several thousand people. Breath-taking costumes along with traditional and folkloric dances will be on show. The 13th arrondissement parade is the most popular and the oldest of the capital, as it has been held every year since the 80s.
Chinese New Year parades in other Parisian districts
Parades will take place in other parts of Paris: a Dragon parade will take place in the Marais, and another in Belleville where you can also attend a martial arts and dance show. Good to know: Paris has many Asian communities, so smaller events will surely be organized at a more local level. Find out if your neighbourhood is organising celebrations. Entertainment will also take place in the Parisian suburbs, including Courbevoie, Aubervilliers and Noisy-le-Grand.
Parades of other Asian communities for the Chinese New Year
China won't be the only country to celebrate the transition to the New Year. Other Asian communities will host events, including the Vietnamese community, for whom the transition to the New Year is called "Tet", along with the Korean community. You'll have the choice between various events: parades, concerts, exhibitions, markets, special menus in restaurants, conferences… Make the most of all these festivities to learn more about Asian culture.
Paris is a cosmopolitan city where there's always something to do, discover, and visit. At Aloha, our agents help you organize your visit to the capital.