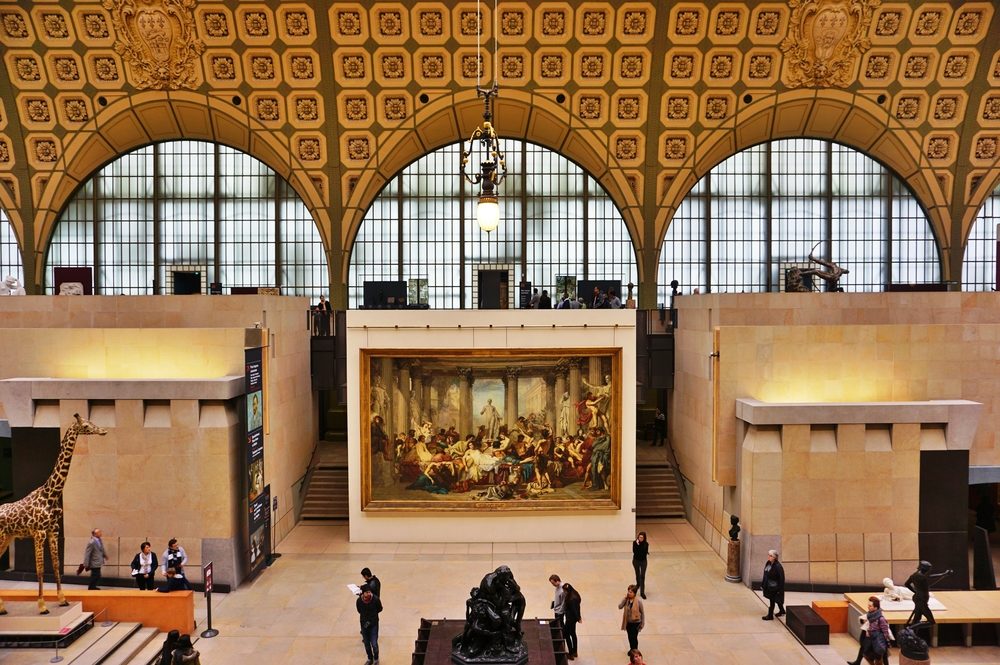 Make room in your agenda and jot down the must-see exhibitions in Paris in 2019. Music, paintings, photography and culture will move you and make you reflect all year long.
Musical exhibitions in Paris in 2019
In 2019, Paris will make our senses vibrate with sounds of all kinds. The Philharmonie de Paris will take you back through the history of electro music from April to August during its exhibition "Dream electro. From Kraftwerk to Daft Punk ".
The Musée d'Orsay analyses Degas's relationship with Opera, which was the focal point of all his works of art. The spotlight is put on painting and music from September 2019 to January 2020.
Exotic exhibitions in Paris in 2019
Escape to the other side of the world by attending the "Oceania" exhibition devoted to the continent of the same name. Marvel at hundreds of cultural objects from Oceania from March to July 2019 at the Musée du Quai Branly.
For an even more exotic experience, visit the Grand Palais which will take you on a tour of the moon from April to July 2019. You'll be able to explore this luminous star through its real and imaginary dimensions.
Cultural exhibitions in Paris in 2019
La Villette takes us to the Pharaoh era from March to September: you'll be able to admire the sumptuous life of the rulers of Ancient Egypt with the exhibition named "Tutankhamun, the treasure of the Pharaoh".
Representations of black figures in visual arts will take place from March to July at The Musée d'Orsay, dating from the abolition of slavery to the present day. The exhibition "Le modèle noir de Géricault à Matisse" ("Black models: from Géricault to Matisse") takes us through social and political issues, and questions the impact of representations on the imaginary.
In a completely different style, the European house of photography reveals the work of Coco Capitán, a young artist of just 24 years who combines photography, painting and text in his works. Proof that art is ageless and that you're never too young or too old to take up art-based practices.
At Aloha, our agents are available to help you create an unforgettable stay in the Parisian capital. Please contact us!