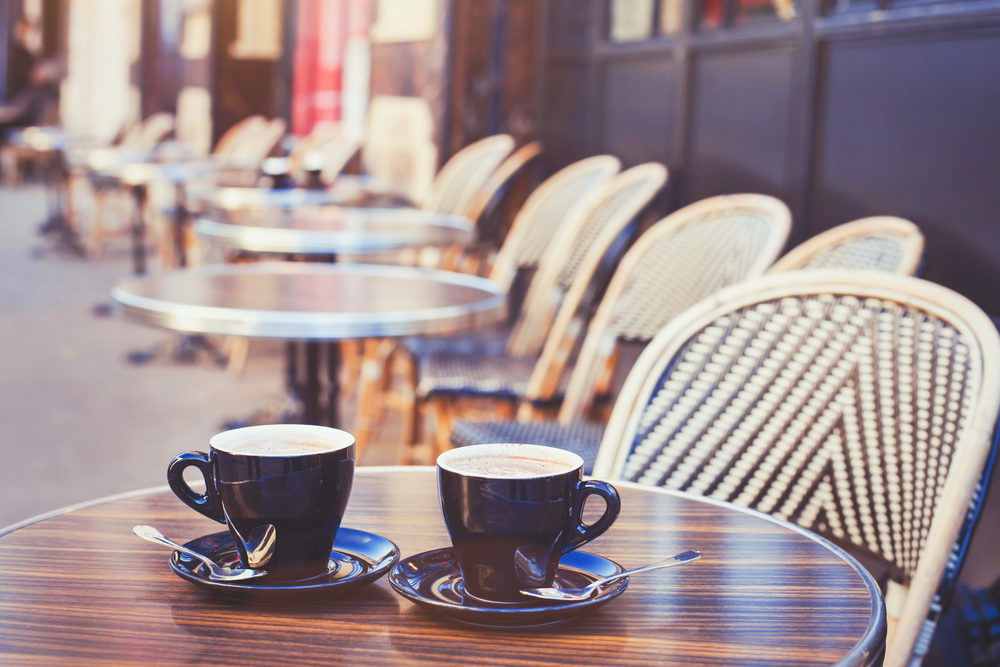 The winter season is approaching, but Paris is full of great ideas to get you out and about! Aloha offers a selection of spots for a drink outside but warm this winter!
The ice cube bar of Galeries Lafayette
Head to the roof of Galeries Lafayette Haussmann on the 7th floor to discover the ephemeral bar, the Ice Cube Bar. In the open air, but warm under a transparent dome, you can enjoy hot drinks, cocktails or mountain specialties. Under this glass igloo you can enjoy an exceptional view of the capital.
The bubble at Novotel Paris Les Halles
In the Private Garden of the Novotel Paris les Halles hotel you will also find a geodesic dome. Take advantage of this bubble of softness and warmth to enjoy the cocktail of the month thought up by barmaid, Morgan or a poire Belle-Hélène, signature of the house. The "Kiss Cool" (12 euros) curaçao based, cold mint liqueur, vodka, white cane sugar and sparkling water. If you prefer more fruity creations, go ahead and order "The Arba Barona e Ficu", a blend designed by the assistant director of catoring Timothée Aumont-Squercioni and a blend of gin infused with thyme, Cap Mattei Rouge, mashed figs, bergamot juice, tonic and honey.
The chocolate bar of the marsh gardens
Want to combine beauty and magic? Take a peak behind the facade of the hotel Les Jardins du Marais, where a 1,500 m² open terrace is hidden! You can enjoy this little haven of peace in winter too, thanks to the heat lamps and fur throws. This winter chalet, called the "Chocolate bar", offers hot drinks and delicacies designed in partnership with the Hugo & Victor house. Something to warm the body, and the heart …
The café de l'homme terrace
The Café de l'Homme is one of the favorite spots of Parisians during the summer. Within the famous Palais Chaillot in Paris, facing the Eiffel Tower, the Café de l'Homme terrace offers a breathtaking view of the Eiffel Tower. The vast glass roof turns the terrace into a true winter garden. You'll be able to enjoy a Papua vanilla crème brûlée, a vanilla milk rice or a " Finger choc" brand of the house.
Aloha agents are here to give you tips on the essentials during your stay in Paris!