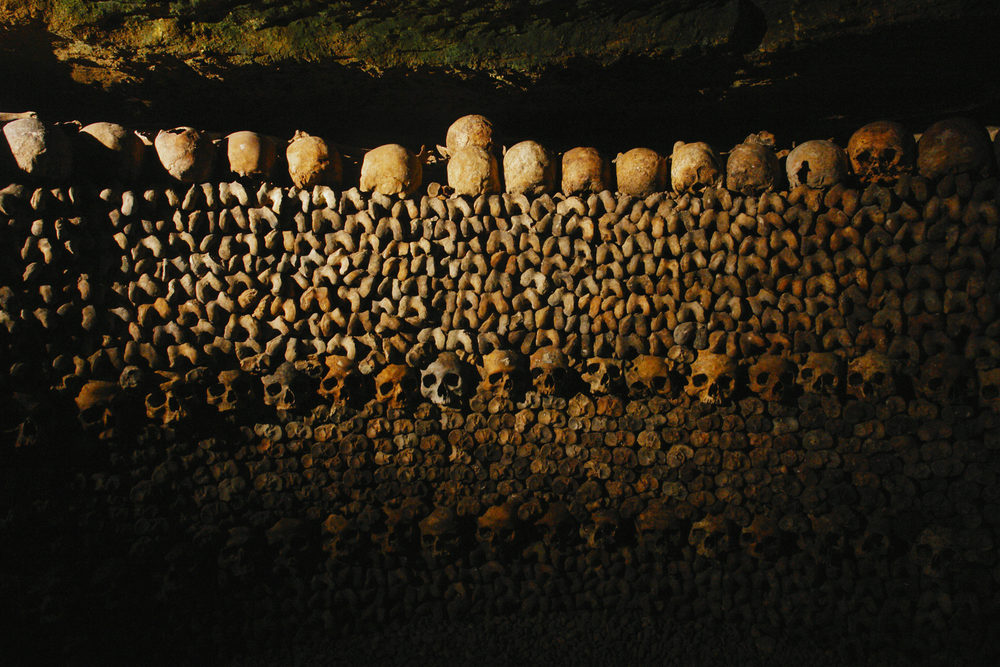 Halloween is fast approaching and our craving for thrills is growing just as fast! Paris has a whole bunch of surprises for ghoulish enthusiasts…
1. The catacombs
In the late eighteenth century the decision was made to close some Parian cemeteries for the sake of health, especially the most important cemetery in Paris, the Holy Innocents, and to move their contents underground. Parisian authorities then choose an easily accessible site, located outside the capital at the time: the old quarries of Tombe-Issoire, under the plain of Montrouge. This is how the largest ossuary in the world was born and is still the home to the remains of millions of Parisians. The first evacuations took place from 1785 to 1787, and the site was consecrated "Municipal Ossuary of Paris" along with the mythical term of "Catacombs" on April 7th 1786, in reference to the catacombs of Rome, object of public fascination since their discovery. From 1809, the Catacombs became accessible to the public by appointment. Come and discover this true labyrinth in the heart of underground Paris!
2. The Parian sewers
In "Les Miserables", Jean Valjean gets lost in the sewers of Paris, which Victor Hugo describes as obscure and nauseating. But since then, the works undertaken by the prefect Haussmann and engineer Eugène Belgrand have made them a contemporary network, and more importantly, the largest and most modern in the world. Enjoy Halloween, to plunge yourself into the 2400 km of underground galleries, where rats run free in the dark…
3. The manors of Paris
Set on nearly 1500 m2 and three floors of a listed manor, an interactive and unique course awaits you! The Manoir de Paris revives twenty Parisian legends such as the man with the iron mask, the Phantom of the Opera, Quasimodo, The Plague, the bloodthirsty barber… If you manage to survive the monsters of this haunted house, you will meet the 35 professional actors who make this place a must see for all thrill seekers.
At Aloha, our agents help you enjoy a unique stay. Go ahead, contact them!