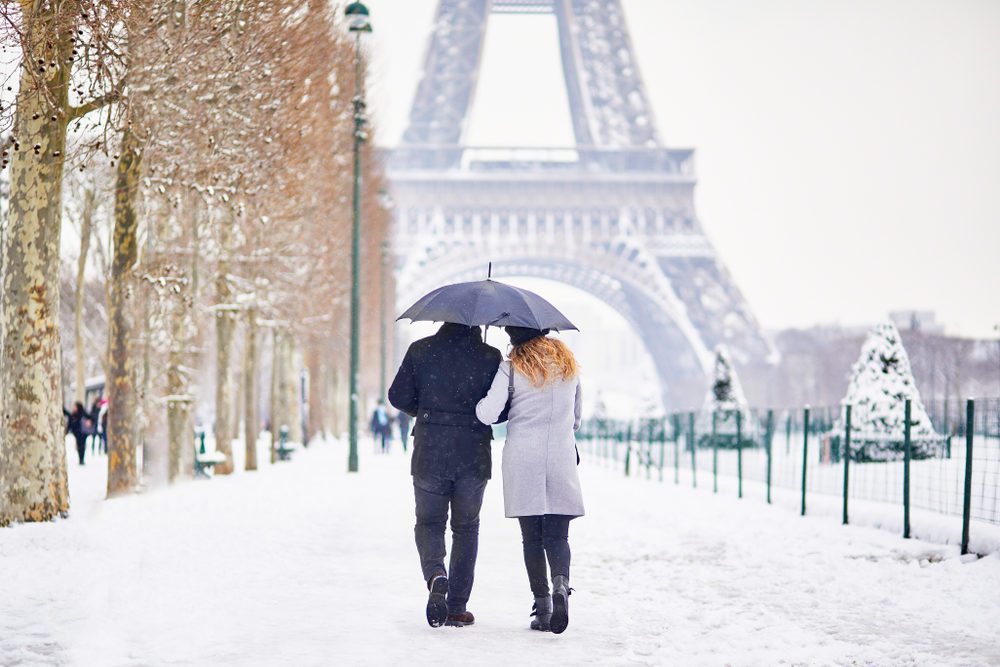 The winter season is approaching, but Paris is full of good ideas to get you out of the comfort of your humble dwelling!
Christmas in Paris
From as early as mid-November, Paris plunges you into the magic of Christmas coated with the finest arrays of light! Avenue des Champs-Elysées will start to shine as bright as the stars as soon as end of November. And don't miss Avenue Montaigne, Place Vendôme, the Montmartre district or the huge Christmas tree that lights up every 30 minutes inside the Galeries Lafayette store, under the dome.
Christmas markets
At this time the Christmas market chalets start popping up little by little everywhere in the capital. Notre-Dame, Les Halles, La Défense, Gare de l'Est or the Tuileries garden plunge you into a warm and winter vibe, offering culinary specialties to satisfy your taste buds along with designer and craftsman items making beautiful gifts for Christmas.
The Christmas window displays
The Parisian department stores, such as Galeries Lafayette, Printemps Haussmann, BHV MARAIS in rue de Rivoli and Bon Marché Rive Gauche, spoil you every year with marvellous Christmas windows. Young and old rush each year to discover different fairy tale worlds in which automated figures come to life and amaze everyone.
A charity Christmas
For the past 23 years, the association Les Sapins de Noël des Créateurs "Christmas Tree Creators" offers a prestigious charity event serving a great cause every year. The leading names in fashion, design and even architecture redesign 'the Christmas tree'. Among them are leading figures such as Jean-Paul Gaultier, Chantal Thomass, Chanel, Dior, Sonia Rykiel and Louis Vuitton.
A free exhibition in an exceptional Parisian venue allows anyone and everyone to discover the works of art (Carrousel du Louvre, Centre Pompidou, Cité de l'architecture & du patrimoine, Ministry of Culture and Communication, Hotel Dassault, Hotel Salomon de Rothschild), they are then put up for auction at a gala evening and all the money raised is donated to a charity.
New Years in Paris
Finally, the opportunities are endless for celebrating New Year's Eve in the most beautiful city in the world! Cabarets such as the Lido, the Crazy Horse or the Moulin Rouge offer a festive evening to celebrate the New Year. If you're looking for a more intimate and romantic atmosphere, the various boat cruises will put stars in your eyes sailing on the Seine.