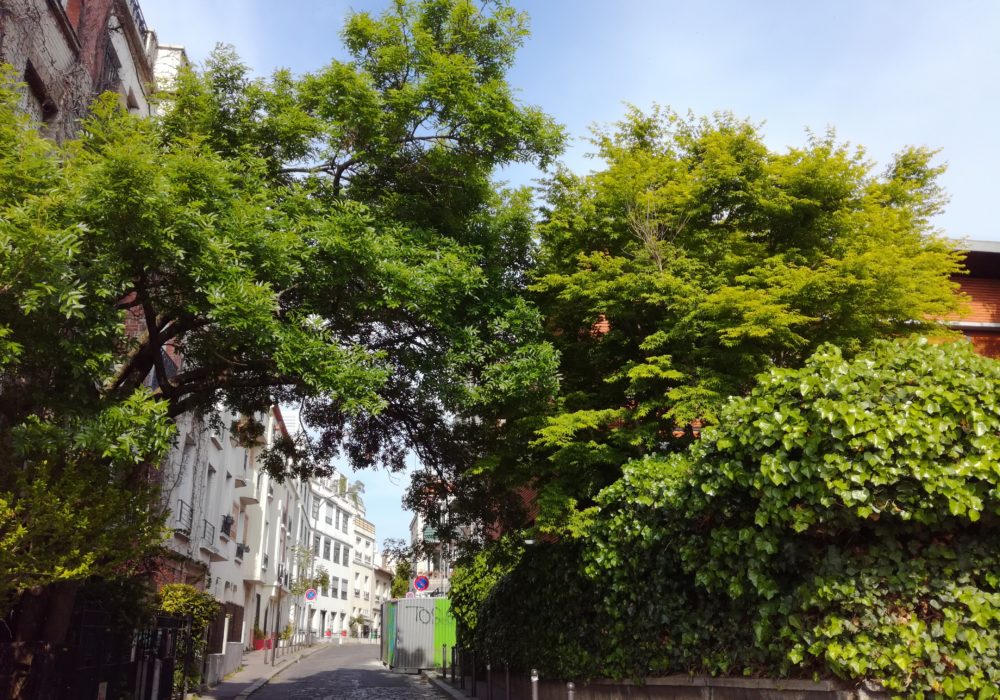 The Butte Bergeyre is a small district perched on a hill in the 19th arrondissement of Paris. Unaffected by mass tourism, the hillock is one of the best kept secrets of the city. A sneak peek on this unique place.
Where is the Butte Bergeyre?
To climb up the Butte Bergeyre, go to the 19th arrondissement, below Avenue Simon Bolivar and above Mathurin-Moreau Avenue. If you're going by metro, get off at Colonel Fabien station on line 2 or Bolivar on line 7B.
The origin of the name Butte Bergeyre
In 1918, construction of the Bergeyre stadium began on the hill, which was yet to be named. This stadium paid tribute to Robert Bergeyre, a rugby player who went to fight during World War One. He died in 1915, when he was just 20 years old. The Bergeyre stadium was funded by one of his teammates, and soon after the entire hill bore his name. In the end, the stadium was demolished a few years later, in 1926.
The Butte Bergeyre, a small picturesque village away from the Parisian turmoil
Hard to believe that there are still peaceful places in Paris, which ranks among the most touristic cities in the world each year. And yet, when you climb up this small hill, the noise of tourist cameras and the scurrying steps of the restless Parisians disappear giving place to a peaceful atmosphere. The hilltop district includes pretty housing estates and small gardens tended to by locals.
The stunning view of Paris from the Butte Bergeyre
The main attraction of the Butte Bergeyre is the stunning view it offers over Paris, and more specifically the Sacré-Coeur. In late afternoons when the sky is clear, the sunset is breath-taking. Don't forget your cameras if you go there at the end of the day!
Aloha advises and guides you for an unforgettable stay in Paris. Contact our agents who will be happy to help you prepare your trip!
© Cover picture : Alice Gren