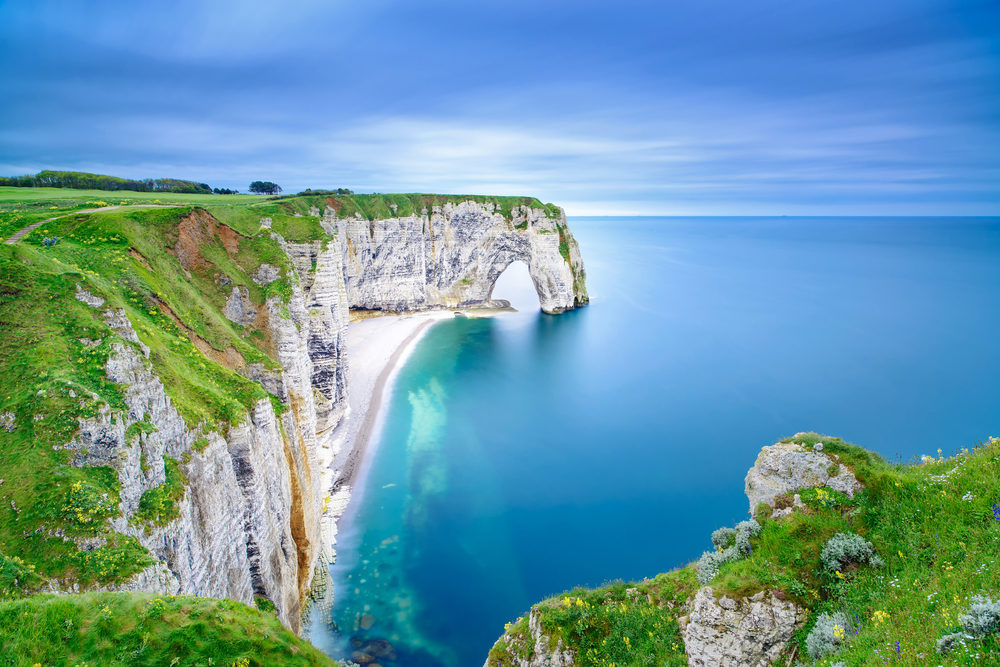 Are you fed up with Paris Plage? Make the most of real beaches just a few hours from Paris.
1. Les cerfs-volants de Dieppe
Located just 170 kilometres (105 miles) from Paris, Dieppe is the nearest beach and allows for a proper getaway. The main beach stretching over 1.5km between the Alabaster Coast and the harbour dike insures that you always find a place to lay down your towel, even during the summer season. Dieppe is a dynamic and lively port town, which hosts the famous International Kite Festival every two years.
2. The sandy beaches of Cabourg
The atmosphere of the town brings the Golden age to mind with the casino, the racecourse and the array of villas on the seafront. The beach bordering the vast Marcel Proust promenade stretches over 4 km of fine sand. Cabourg is also a cultural destination with its Romantic Film Festival or the Music Festival, Cabourg Mon Amour.
It takes around 2 hours 20 minutes by car from Paris or 3 hours by train and bus.
3. The famous DEAUVILLE beach
Nicknamed the "21st arrondissement of Paris", Deauville is only 2 hours from Paris by car or train. It's considered the most famous Normandy seaside resort due to the American film festival held there. The boardwalk with the names of famous actors or the beach with an array of the mythical beach umbrellas of all colours, tied up with their famous deauvillais knots are two strong symbols of this beautiful town of Normandy.
4. The charm of Honfleur
2 hours by car or 3 hours by train or bus, Honfleur is on the left bank of the Seine estuary, just opposite Le Havre. The charming little town witnessed the birth of the Impressionist movement with artists like Gustave Courbet, Eugène Boudin or Claude Monet developing Honfleur School in the Golden age. They represented the charm of the harbour, old houses with slate roofs or the beautiful Butin beach, which offers many natural pools at low tide.
5. The amazing cliffs of Etretat
You don't drive 3 hours to Etretat for its sandy beaches but for its astonishing cliffs and its famous needle. The spectacular landscape of this natural site makes you forget the large uncomfortable pebbles of the beach. Just like in Honfleur, many artists fell under the spell of Etretat, such as Maurice Leblanc with his famous detective novel The Hollow Needle.
Aloha agents help you discover all the secrets of Paris: contact them quickly to prepare your stay!