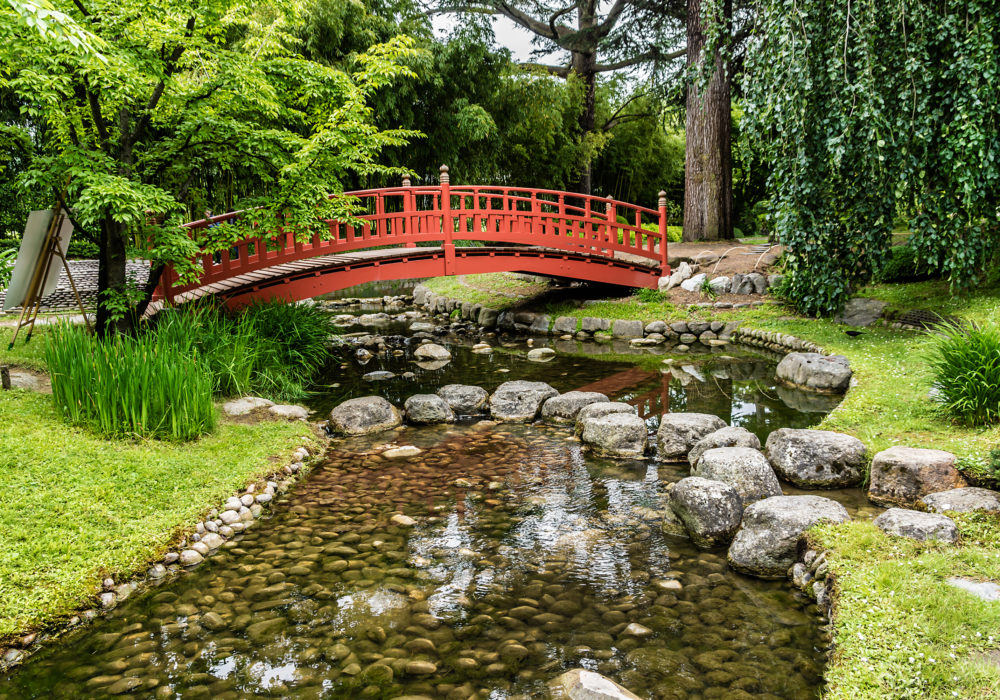 At the City gates of Paris, in Boulogne-Billancourt, come and discover an area, a philosophy, a place unaffected by time. Aloha allows you to travel by presenting the Albert-Kahn museum and gardens. And as the latter said, "I only ask you one thing, to have your eyes wide open. »
The refuge of a humanist banker who believed in universal peace
Albert Kahn was driven by an ideal of universal peace. His conviction: The knowledge of foreign cultures encourages respect and peaceful relations between populations. He then created the Archives of the Planet, the fruit of the work of a dozen operators sent to the field between 1909 and 1931 to capture the different cultural realities in fifty countries. To support his utopia, he created a garden made of several gardens reconciling the styles of each country.
The departmental Musée Albert-Kahn
The departmental Albert-Kahn museum consists of a gallery and gardens. The gallery presents part of the collections of the "Archives of the Planet" assembled by Albert Kahn between 1909 and 1931, and in particular 72,000 color photographs on autochrome plates, making it the most important collection of this type in the world. Each year, temporary exhibitions are organized focussing on a country, a region or a city. And the gardens extend over almost four hectares.
After the Kahn bank bankruptcy in 1932 following the 1929 crisis, Albert Kahn's property was seized in 1933. In 1936, it was acquired by the Seine prefecture. In 1937, the gardens were opened to the public and autochrome Lumiere projections resumed. Finally, it's the Hauts-de-Seine department that becomes the owner of the site following its creation in 1968.
The Albert-Kahn gardens
The construction of the gardens began in 1895. They consist of a Japanese village, created in 1898 by landscapers from the country when Albert Kahn returned from his first trip to Japan . A modern Japanese garden partially replaced the first garden in 1990. There is also a French garden, created in 1895 by two prestigious landscapers of the time, Henri and Achille Duchêne, an English garden, a Vosges forest that reminded the banker of the landscapes of his childhood, a "blue forest" and a golden forest.
At Aloha, our agents help you enjoy a unique stay. Go ahead, contact them!