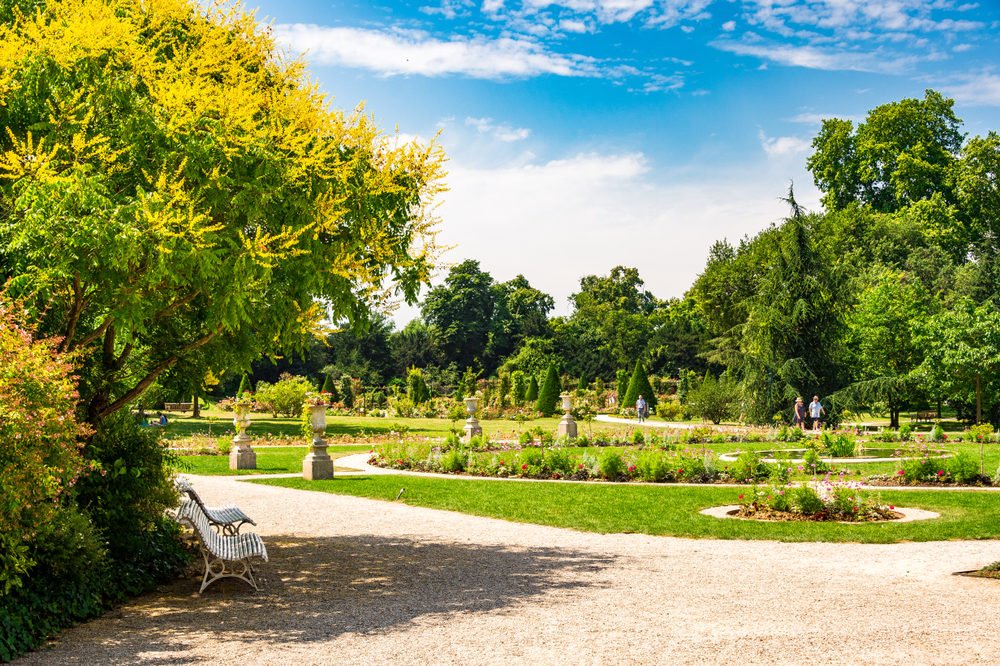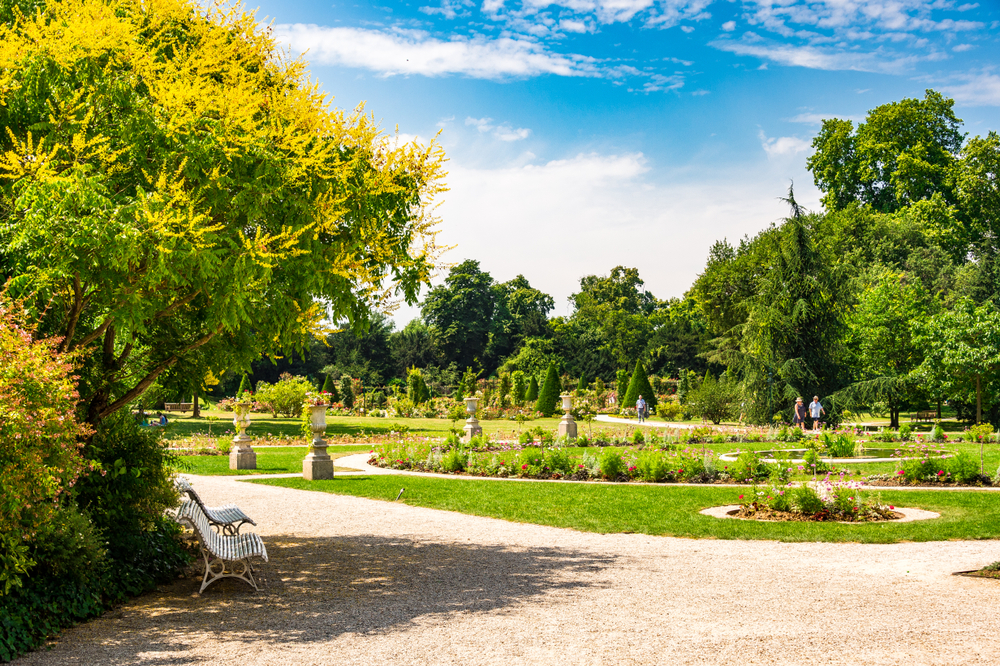 Le jardin de Bagatelle is a park located within the Bois de Boulogne, in the 16th arrondissement of Paris, on the edge of the "pelouse de Bagatelle" (lawn of Bagatelle). It's one of the four centres of the botanical garden of the city of Paris, including le jardin des serres d'Auteuil, the parc floral de Paris and the l'arboretum de l'école du Breuil.
The origin of the jardin de Bagatelle
The Count d'Artois, who bought the estate in 1775, took it upon himself to build a park worthy of court celebrations of the time in less than a hundred days. And all because he had made a bet with his sister-in-law, Marie-Antoinette, for the tidy sum of 100,000 pounds.
French architect Bélanger drew the site plans in a single night, and over nine hundred tradesmen worked to see it through. The Bagatelle castle and grounds were completed November 26th, 1777, after sixty-four days of labour. It earned the nickname the "Folie d'Artois" (madness of Artois), because of the price of construction and furniture which came to around three million pounds.
The Anglo-Chinese style chosen by Scottish landscape gardener, Thomas Blaikie, reflects a desire for change varying from the rigor of XVII century French gardens, but also meets trends of the time, the inflow of pagodas images from China.
A new lease on life for the parc de Bagatelle
After almost being destroyed under the French Revolution, the Bagatelle park finds new life. Collector, philanthropist and member of the British Parliament, Sir Richard Wallace, bought the estate and extended it by 10 hectares. The gardens were redesigned by French landscaper Varé: that's when the orangery, the gate of honor, the stables, the guards' pavilions and the Trianon came to be.
In 1905, the City of Paris bought the park back, and the rehabilitation was left in the capable hands of French urban planner and landscape designer Jean Claude Nicolas Forestier. It's him we have to thank for the development of the park towards a botanical garden. An international competition is held in the famous rose garden of Bagatelle (1,200 varieties) every year since 1907.
The parc de Bagatelle, flower filled Parisian paradise
Nowadays, the parc de Bagatelle includes various gardens organized by species of flower: the garden of the irises, the garden of perennials and the garden of Presentations. Gigantic trees hide small bridges, rocks and artificial waterfalls, which make the landscape and the atmosphere very romantic.
At Aloha, our agents help you enjoy a unique stay. Go ahead, contact them!